About Floral Reef Designs
Thank you for stopping by
If you have made it here, you are looking for flowers for your upcoming wedding. Welcome!
We create floral designs for weddings and through the use of flowers we showcase who you are as a couple. We achieve this by using interesting textures, unexpected colour and flower combinations.
The History of Floral Reef
Floral Reef Designs was founded by Breanna Deveau in 2012 in North Gower, Ontario. Her first foray in the floral business was in high school as a co-op student in a small flower shop in Manotick, ON. From there, Breanna worked in that same shop until she graduated high school and finished the Floral Design program at Algonquin college. She worked at a few flower shops before taking a break and working in insurance for a few years. Realizing that was not for her, Breanna opened Floral Reef Designs in 2012 at the age of 24.
In 2017, she was the winner of the Best Bridal bouquet Platinum award at the Ottawa Wedding awards.
In 2018, before the birth of her daughter, Breanna closed her store front in favour of a home studio. With this change, she made the move to specialize in floral designs for weddings. This allows Breanna to be with her kids and do the part of design she love the most – creating memorable florals for your wedding.
Today, Floral Reef Designs also offers event florals, floral design workshops, and monthly bouquet subscriptions.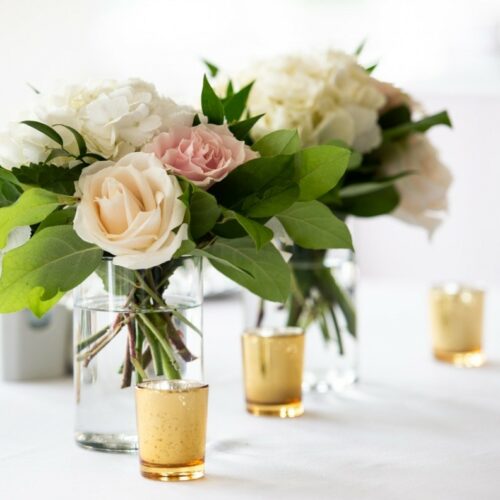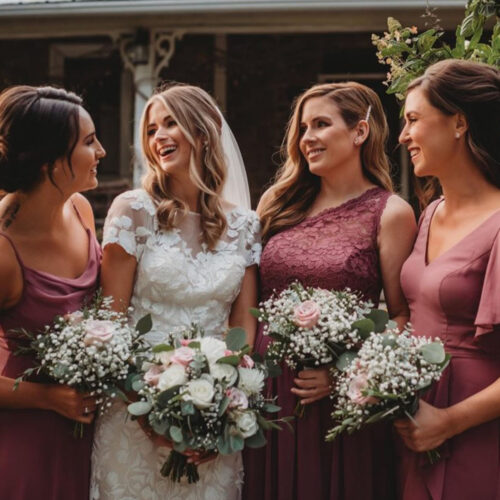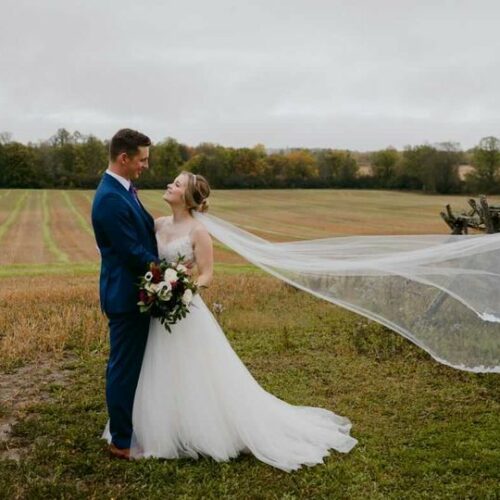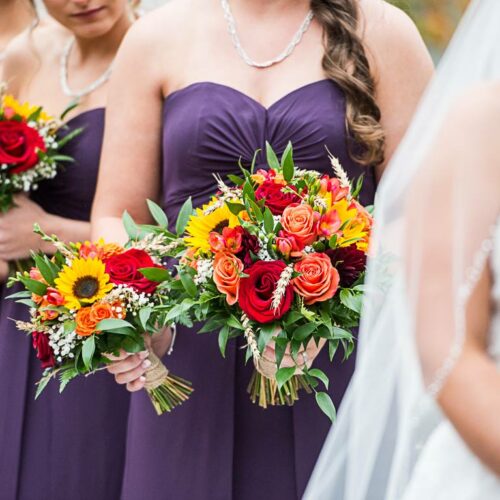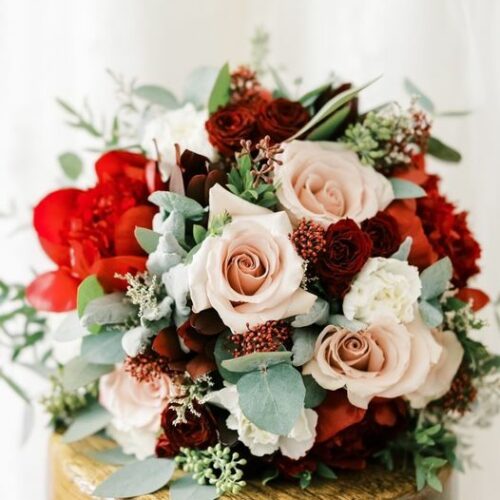 A note from Breanna:
Hi! I am Breanna Deveau, the founder, owner, and lead designer at Floral Reef Designs.
I have been married to my amazing husband Nick for almost 10 years. We have three kids, a boy and two girl, the youngest of which joined our family in Spring 2022. My kids bring so much light, joy and laughter into my life!
I think the first time I realized that floral design, or being a florist was a possible occupation was when my sister got married while I was still in High School. Before that it wasn't even on my radar! I got my first taste of working in the floral business when I did a high school co-op placement at a local florist, and I was hooked! I worked in that same store after my co-op until I graduated from the floral design program at Algonquin college. After that I worked in another store for a bit. Always feeling the pull to have my own business but being so young I started to question my choice of being a floral designer and decided to try something different. That landed me working as a licensed insurance broker. I worked there for a few years, but I went to the World Flower Show in Boston in 2011 and I was bitten by the flower bug again. That fall I began plans to start my own business and by February 2012 I opened the doors to Floral Reef Designs in North Gower.
Over the years I have worked hard to hone my craft and figure out my own style beyond the basics of what we were taught in school. I have done this by attending workshops and online learning. I enjoy experimenting with colours and textures and feel like I have found my unique design voice. I am always trying to better myself, designs, and business.
Weddings have always been one of my favourite things to design for, so changing gears by switching to a home studio and specializing in weddings is the perfect fit! I love working with couples who enjoy flowers and can appreciate the beauty they bring to any event. Whether you want something simplistic or elaborate it can be a statement of who you are as a couple.
I love to sing
I have been told I am pretty good at it. It brings me so much joy.
I love crafting
Colouring, painting ceramics and crafts with my kids. Anything creative!
Netflix for background noise
I have a few Netflix shows that I can keep rewatching for background noise while I am working… anyone else?!
I'm a self-starter
Before opening my own business, I had never created flowers for a full wedding from start to finish myself!
I can't pick a favourite flower
It's hard for me to pick one flower I love but some of my top choices have to be stock, tulips, ranunculus and carnations. The carnation scent is one of my first memories of working in a flower shop. They are considered an old fashioned or controversial flower to some, but I love them!
I'm not a great gardener
I love gardening, but I would not consider myself particularly good at it. The weeds start to take over. I am learning how to better design and choose the best placement for garden flowers.
I used to collect rocks and moss
One year I collected a ton of moss and covered a lot of space in my parents' workroom. There are so many cool types and I love their texture! I also have been known to collect fall leaves and create with them.
I've decorated for Parliament Hill
One year I helped do balloon and floral decoration for Canada Day at Parliament Hill. That was a fun and different experience! I would love to be able to create some beautiful florals for an event there!
Always such a surprise
As a recipient of those bouquets (subscription) - it's worth every penny, and always such a surprise when they arrive at the door. A FANTASTIC gift idea!
Loved the way our arrangements turned out
Hi Breanna:  We had a wonderful time last night at our workshop and each of us loved the way our arrangements turned out!  We even clapped for you at the end of the video...I'm sure you heard us.
Thoroughly enjoyed the workshop
Hi Breanna, I just wanted to thank you so very much for this afternoon's workshop! Thank you for your patience with all of us and for guiding us through our swag making. We all thoroughly enjoyed it and my swag is on my door and I love it. A lovely way to start the season. Warm regards, Nora
Start the floral design process
Floral Reef Designs is currently booking for the 2023 wedding season. Reach out today to start bringing your vision for your wedding florals to life!
Contact Floral Reef